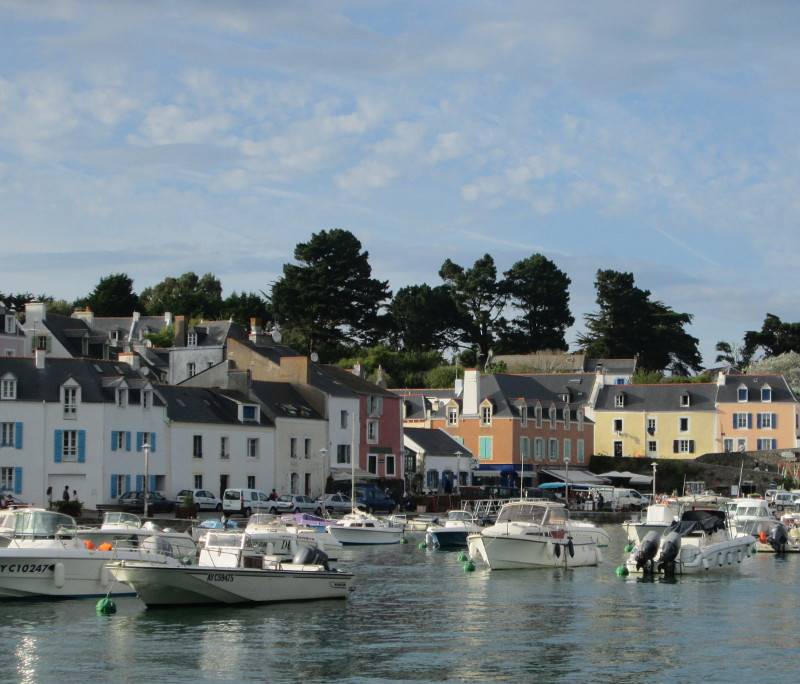 Situated 25 nautical miles from Lorient, the small port of Sauzon on the north coast of Belle-Ile is highly appreciated for its charm and location. Its pretty and colourful houses, and its proximity to Pointe des Poulains make it a great place to visit. It boasts a harbourmaster's office, a grocery store, good bakeries, bars, restaurants, creperies and a bicycle hire shop.
If your boat can take the ground (twin keel, lift keel), you can berth comfortably in the port itself.
Otherwise, you will have to stay in the fore-port or in the cove close to the port, where there is a well-organised buoy mooring system (which nevertheless should be avoided in north-easterly winds).