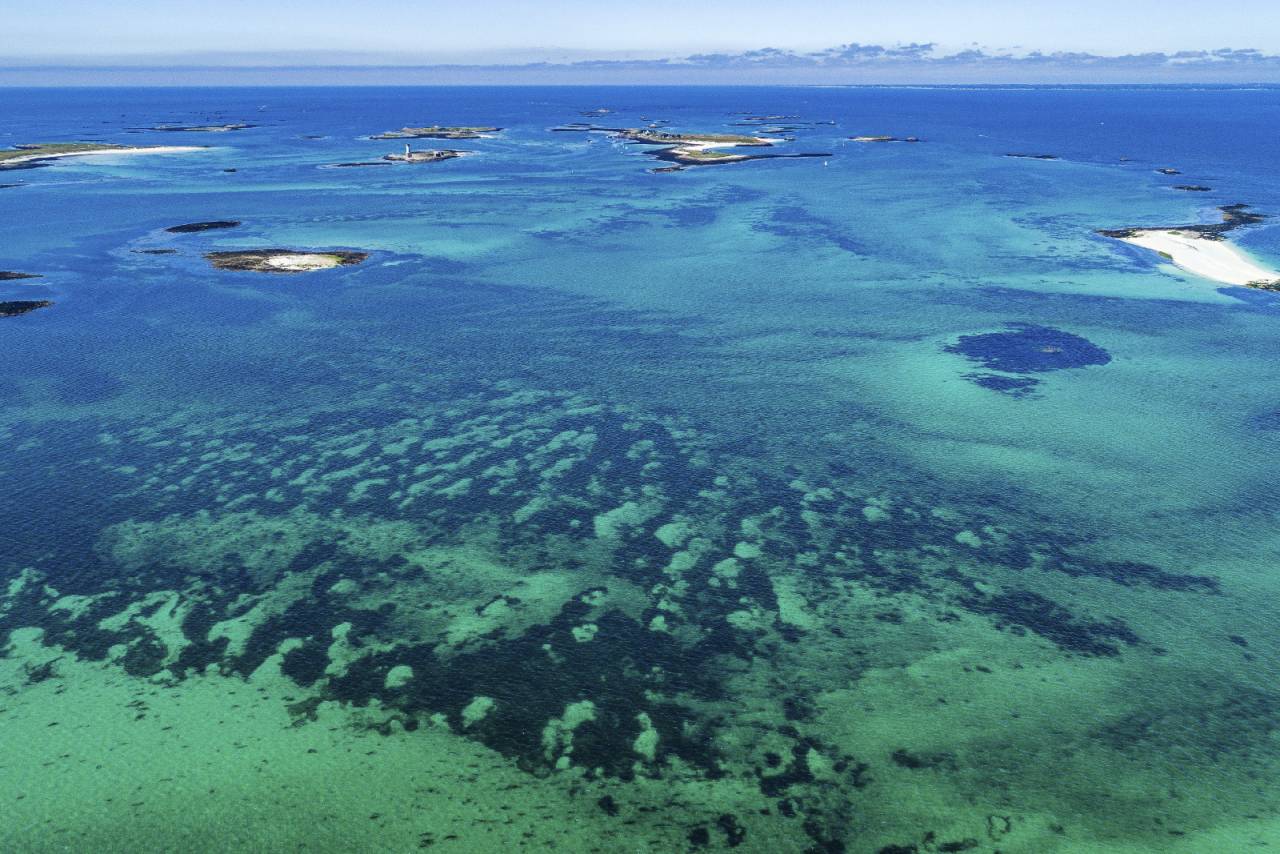 The Glénan archipelago consists of nine islands and numerous rocks. The two largest islands are Saint Nicholas and Penfret.
This idyllic place is famous for its clear waters and its sailing school ("Les Glénans"), established after the Second World War. It is home to an endemic sea lily.
There are numerous mooring posts in La Chambre and Bananec bay.
Before heading out to the Génans, you should stock up on food and water on the mainland. Iloria Bretagne is at your disposal to advise you on arrival in the archipelago.
Count 10 nautical miles from Concarneau, 25 from Lorient.