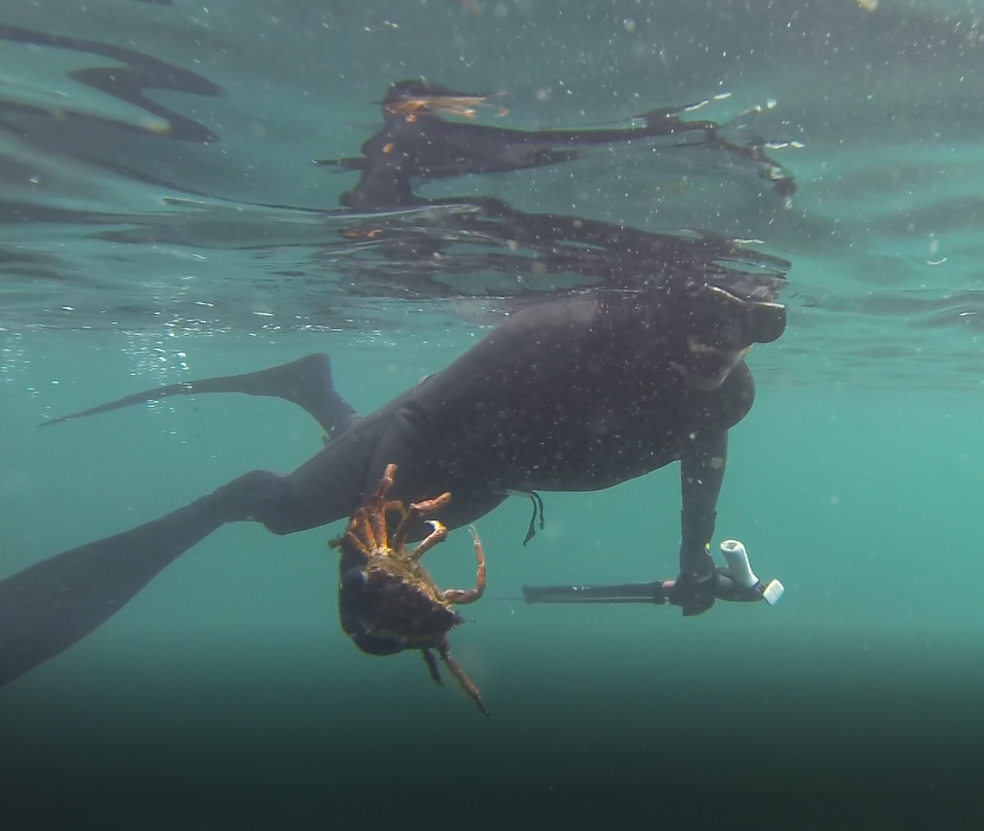 Are you tempted by a weekend of sailing and underwater fishing? Departing from Lorient Kernével, you can either go to Belle-Ile or to the Glenan archipelago. Two destinations accessible in a few hours by sea; two extraordinary diving spots that you can explore from Saturday afternoon.
On Belle Ile, an anchorage in Ster Wenn will allow you to discover the purity of the water and the very jagged rocky bottom of the wild coast. Unless you prefer to settle in Sauzon. You can then go around the beacon Le Garreau at the foot of which a nice drop off plunges vertically for about ten metres.
On Sunday morning, a little morning hunt for fresh fish or shellfish, then back to Lorient for a second nice sailing.
Stefan L. (Asnières-sur-Seine). "Waking up perched on two keels in Sauzon, after having spent a convivial evening tasting the fruits of our day's hunt remains as engraved in my memory as anticipating another magnificent day of exploration on a boat that is as functional as it is pleasant.
Translated with www.DeepL.com/Translator (free version)